You can open images in Monosnap image editor.
There are several ways to do this:
Open via the main menu
In the top right corner, select Monosnap icon to open the main menu
Select Open...
Find your file and double-click it to open
⚠️ If you try to open other types of files (not images), this file will be uploaded to the default cloud storage service.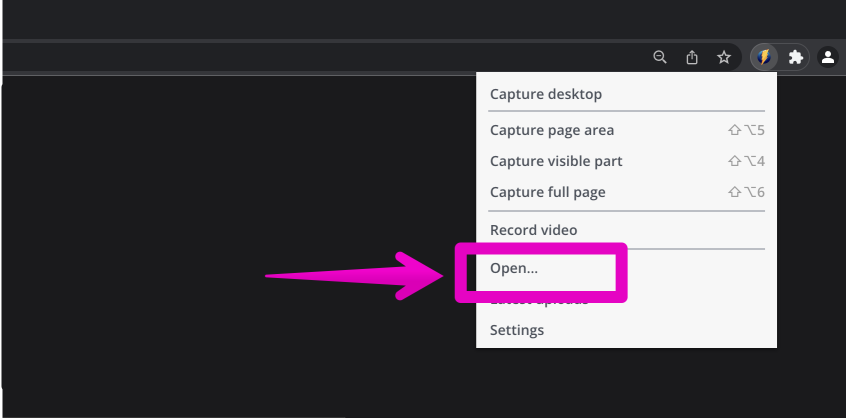 Open via the context menu of Chrome browser
Find an image at any site and right-click it to open the context menu
Select Monosnap > Open image in the editor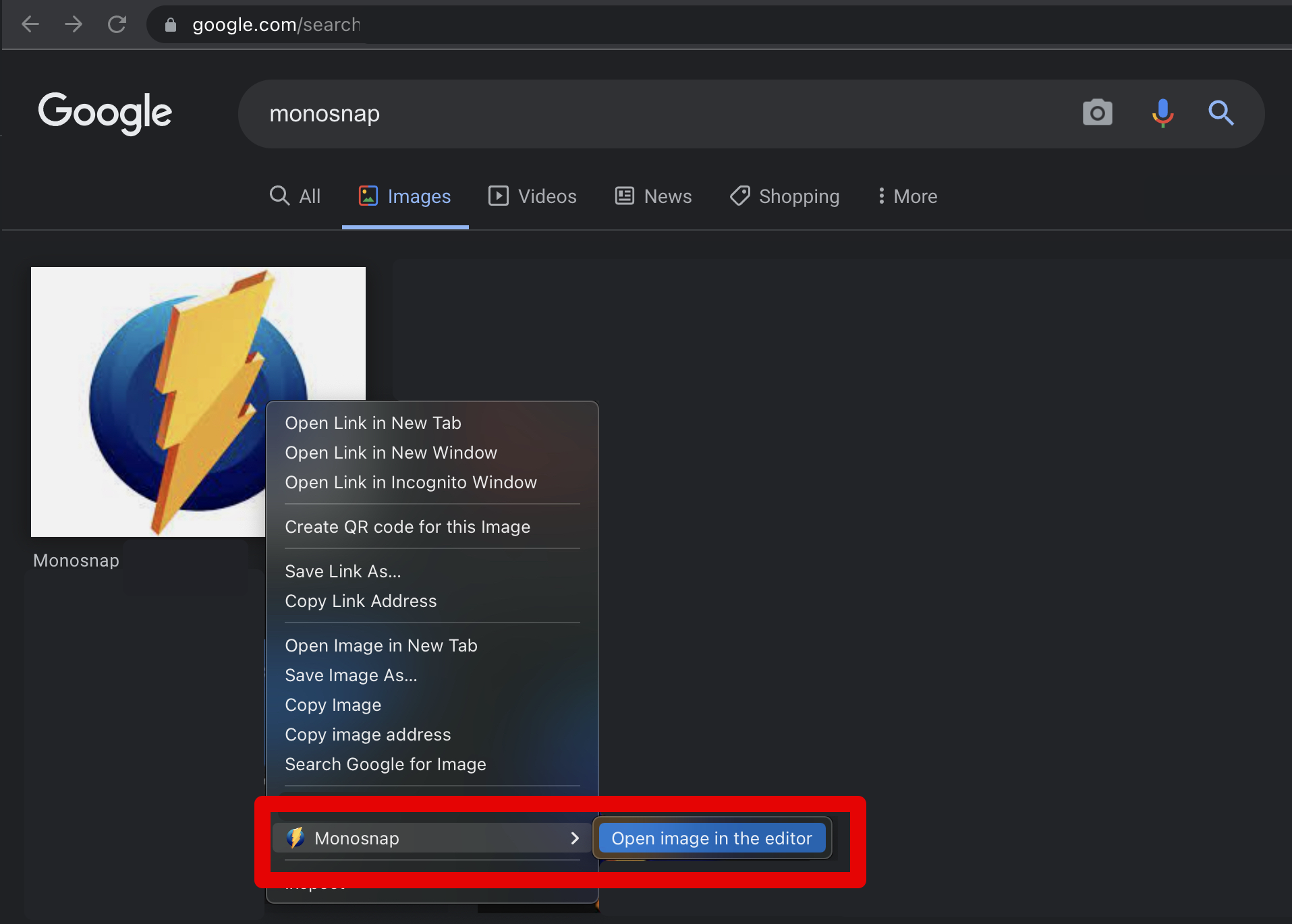 Open via the system context menu
⚠️ This method works only for Chrome OS users.
Open Files 📁
Find your file and right-click it to open the system context menu
Select Open with... > Open in Monosnap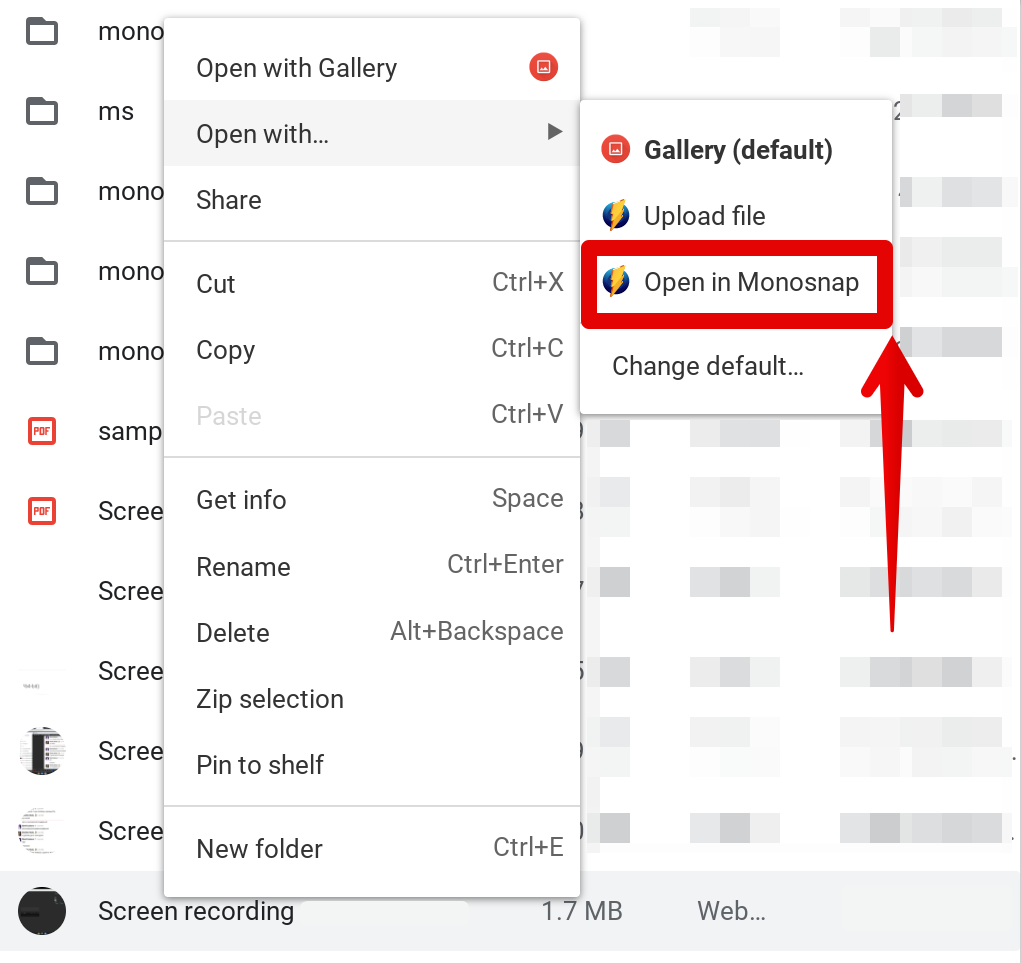 📌 All screenshots were created via the Monosnap app for this guide 😇

______________________
📥 Download Monosnap
💭 Contact sales to learn more about seamless integrations and security features
✉️ Questions, comments, suggestions? Contact us: support@monosnap.com