You can cancel your Monosnap subscription at any time. Select your subscription plan and complete the steps:
App Store subscriptions
Only you and Apple Team can cancel the Monosnap subscription that was bought via the App Store. Check out this guide to cancel your subscription: https://support.apple.com/en-us/HT202039
⚠️ Even if your Monosnap account was removed, you could always restore your Lifetime Plan using your Apple ID.
Subscriptions from the website
Non-Commercial Plan
To cancel your subscription:
1️⃣ Sign in to Monosnap Storage
2️⃣ Go to Settings > Subscription


3️⃣ Select Cancel Subscription button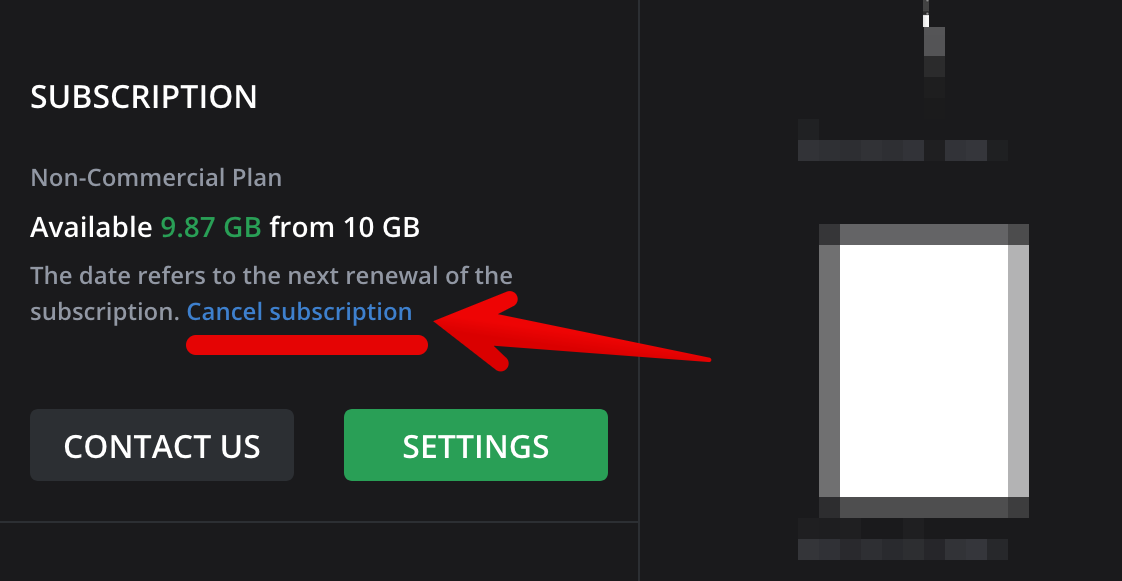 Commercial Plan
Only the team owner can cancel the subscription.
To cancel your subscription:
1️⃣ Sign in to Monosnap Storage
2️⃣ Go to Settings > Admin center

3️⃣ Open Subscription tab
4️⃣ Select Cancel Subscription button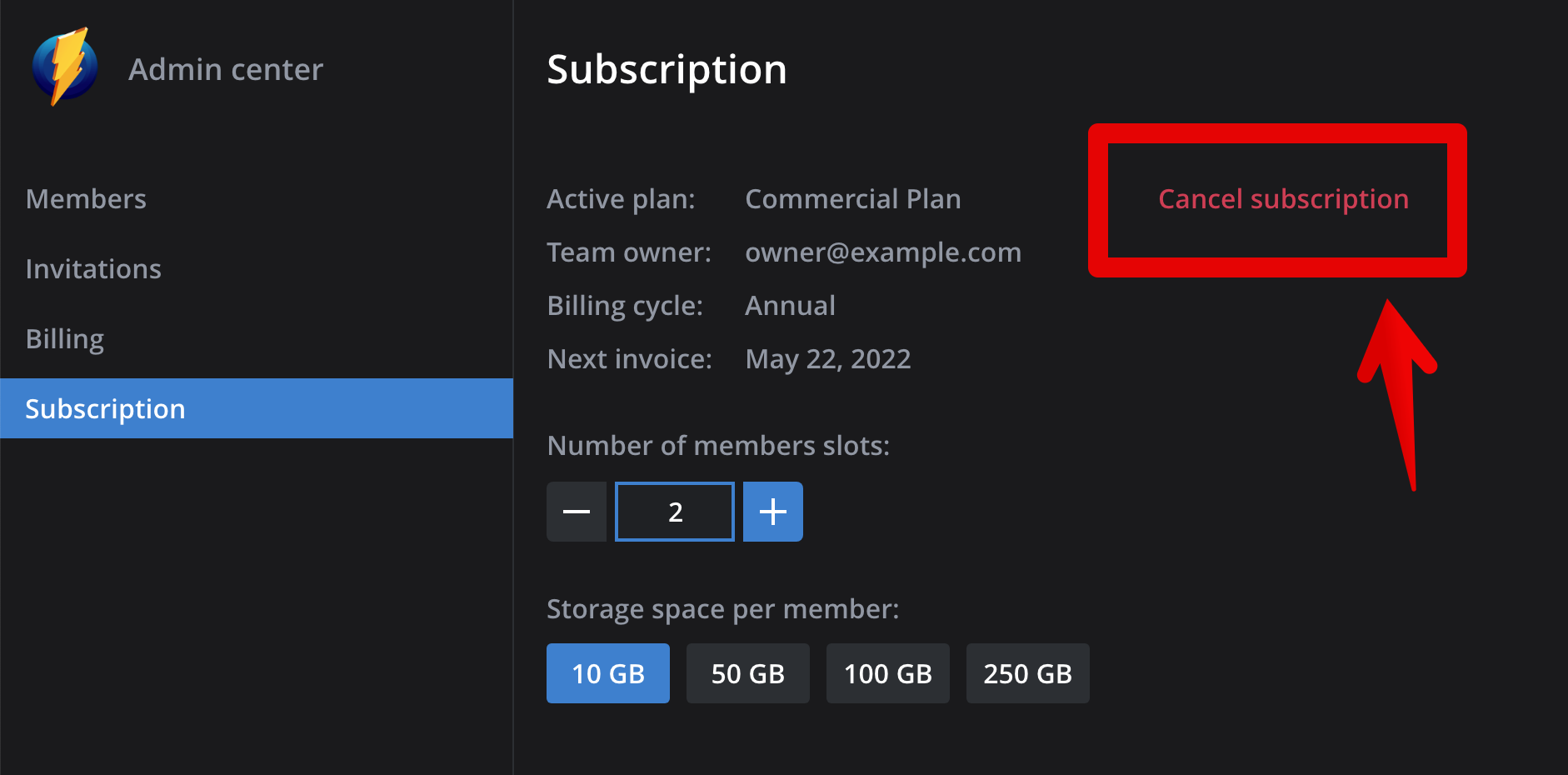 ________________________
📥 Download Monosnap
💭 Contact sales to get more information about seamless integration and security features
✉️ Questions, comments, concerns? Contact us: support@monosnap.com