After Update 4.14.0, Monosnap allows connecting several buckets or paths for Amazon S3.
To navigate, please select your OS:
macOS
How to connect several buckets or paths
Launch Monosnap app
Navigate to Monosnap's Preferences > Account > Amazon S3
Fill in your Access Key ID and Secret Access key
Select Signature Version: Version 4 (HMAC-SHA256)
Press Refresh button
Select appropriate bucket in the dropdown menu
Set up Path and Base URL

if necessary

To add another bucket or path, press Add bucket button
Repeat steps 6-7 to set up a new destination

How to select the default bucket or path
The default bucket/path is marked with a blue star button as in the screenshot above.
To change a default bucket/path, press the star button near the appropriate bucket/path.
How to upload files
If you select Amazon S3 as a default service, just use Upload button. After that, all files will be uploaded to the default bucket/path to your S3 account.
If you need to upload a file to a non-default bucket or use another service as a default:
Image Editor. Navigate to burger menu > Amazon S3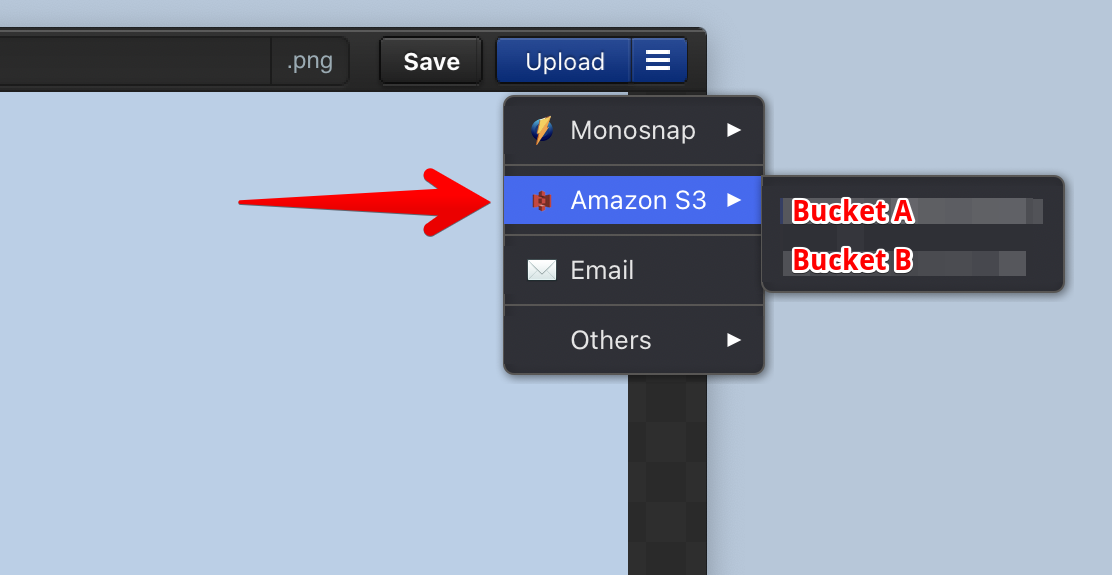 Status bar menu. Drag&Drop file to Monosnap icon in the status bar.

Windows
How to connect several buckets or paths
Launch Monosnap app
Navigate to Monosnap's Settings > Accounts

Make sure you're logged in to Monosnap
Press Add Service button
Select Amazon S3
Fill in your Access Key ID and Secret Access key
Select Signature Version: Version 4 (HMAC-SHA256)
Press Refresh button
Select appropriate bucket in the dropdown menu
Set up Path and Base URL

if necessary

To add another bucket or path, repeat steps 4-10 to set up a new destination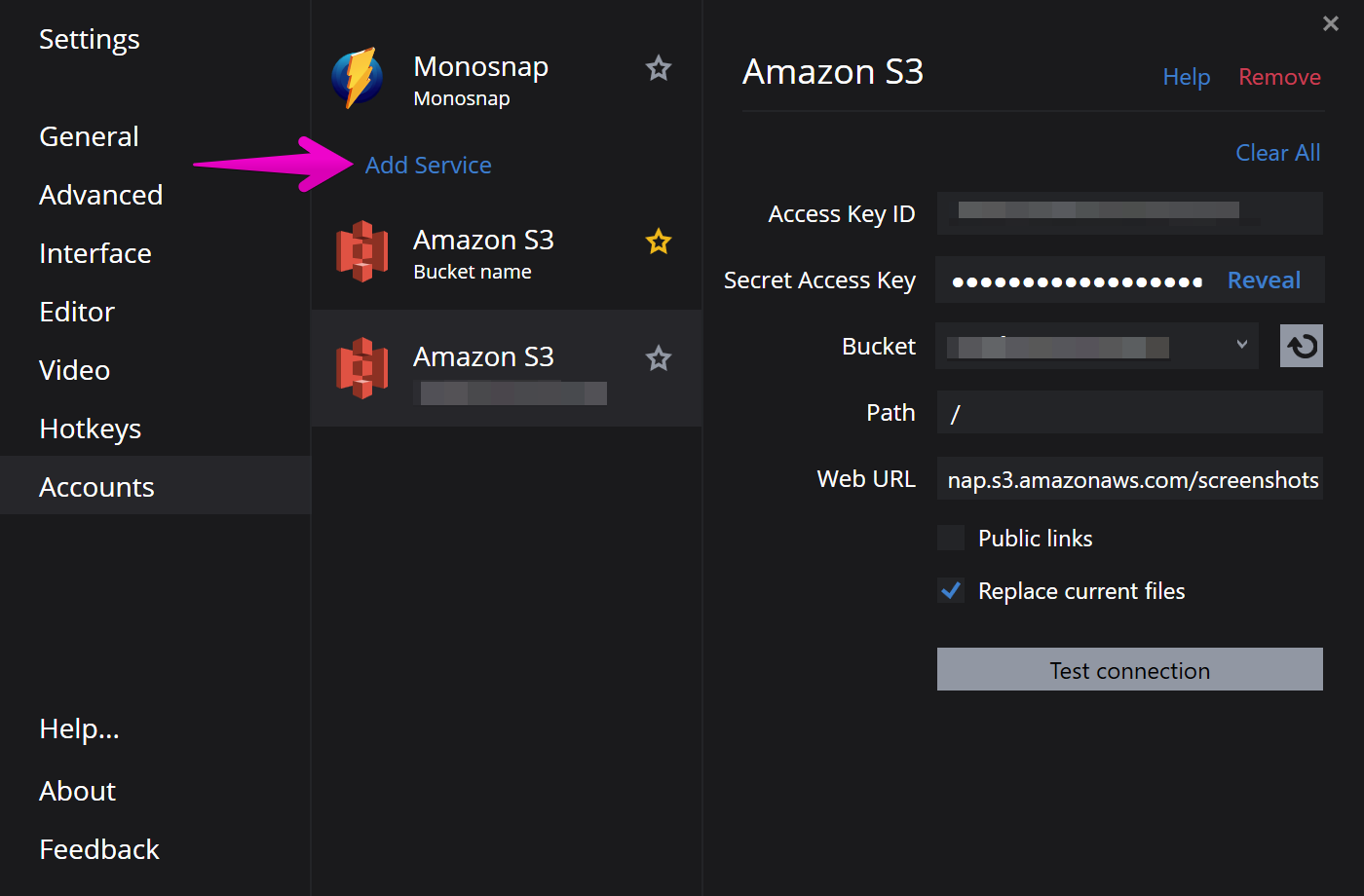 ____________________________________
📥 Download Monosnap
💭 Contact sales to get more information about seamless integrations and security features
✉️ Questions, comments, concerns? Contact us: support@monosnap.com