What to do if the Monosnap installer asks to provide an alternate path to a folder with the previous Monosnap installer?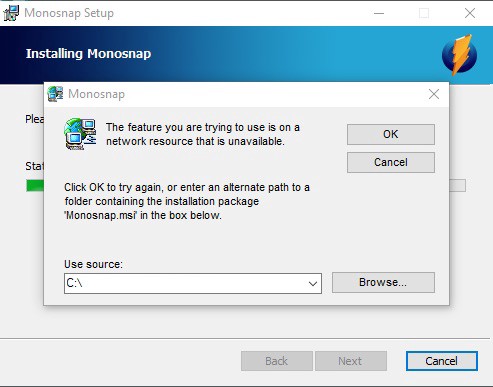 Follow these steps to automatically repair issues:

In the File Download dialog box, click Run or Open.
Select Uninstall problem and follow the instructions.
Select Monosnap application in the application list. After that, you will be noticed that the application is fixed.
Setup Monosnap.
____________________________________
📥 Download Monosnap
💭 Contact sales to get more information about seamless integration and security features
✉️ Questions, comments, concerns? Contact us: support@monosnap.com
💡 Suggest and upvote for your favorite features here