Monosnap is a secure collaboration service where people can work together, simplify communication with less text, and not waste time and data if someone forgets to take notes on meetings. Be more clear with annotated screenshots. Not enough? Stay in touch with the help of short videos or GIFs.
In this guide, you'll find how to take the first screenshot quickly.
📥 Download and install Monosnap, if you haven't already
1️⃣ Launch Monosnap app
2️⃣ Open Monosnap's main menu and select Capture Area option:
macOS: status bar menu
Windows: Dropzone on the desktop or icon in the tray
Linux, Chrome & Edge browsers: extensions toolbar menu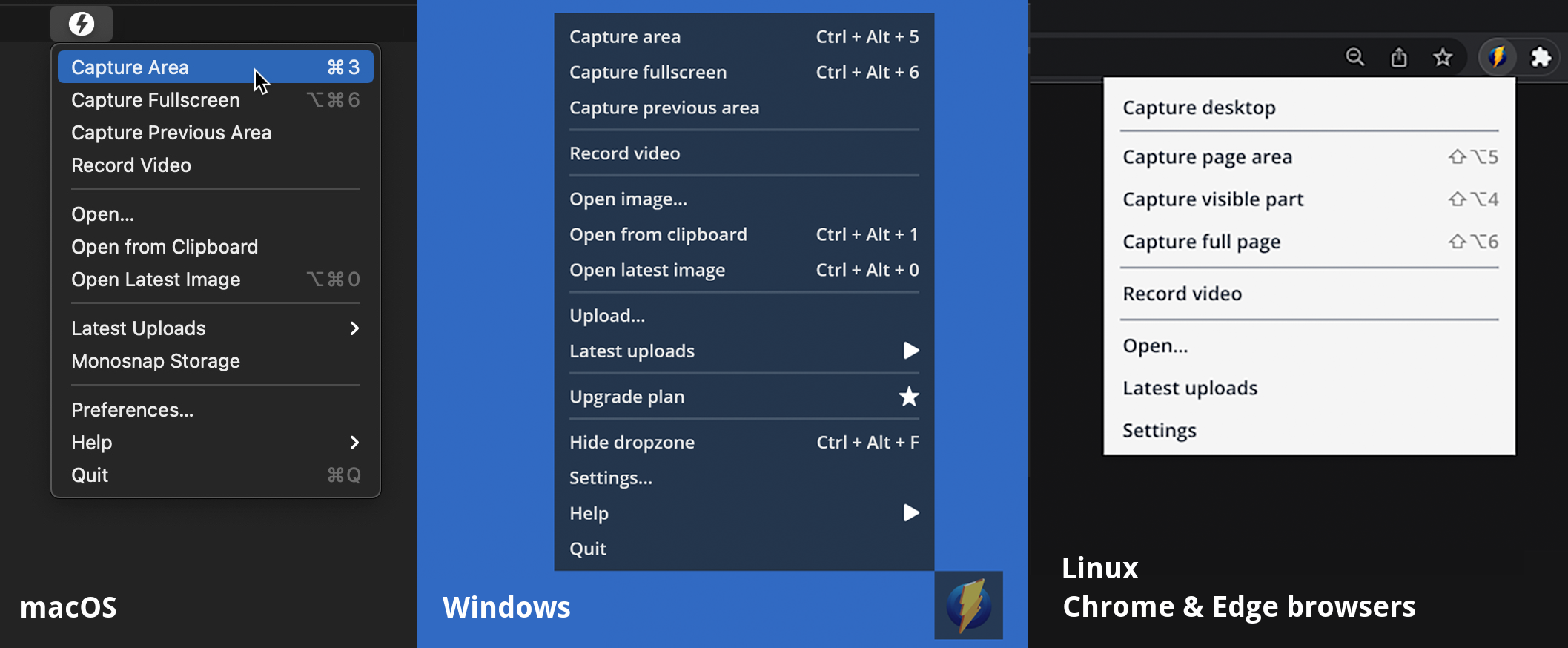 3️⃣ After that, a cross with tips and a magnifier will appear on the screen. Hold and drag it over the area you want to capture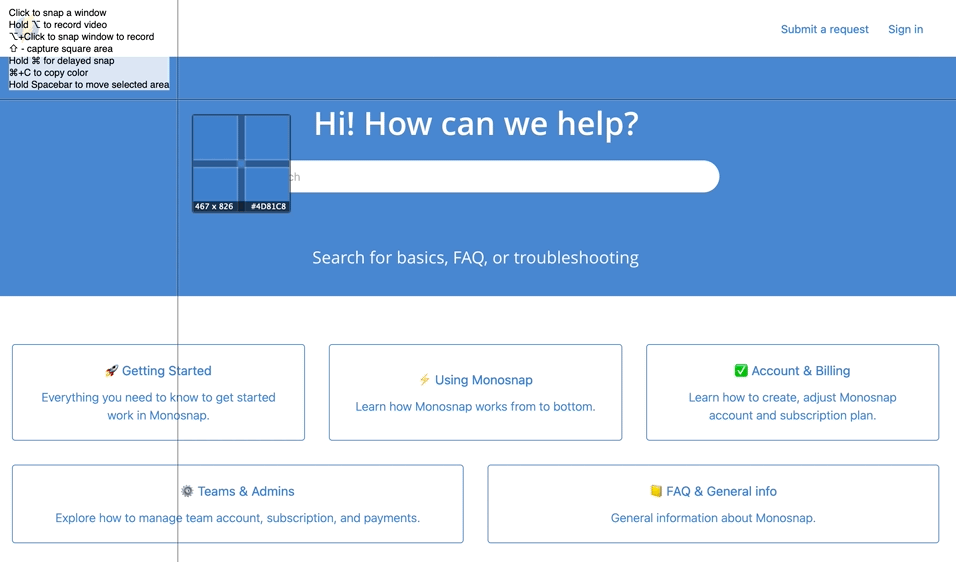 4️⃣ In the Monosnap editor, select Upload button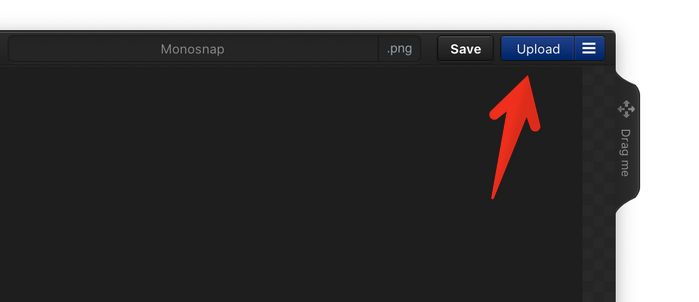 ⏰ After a few seconds:
- Your screenshot will be uploaded to Monosnap Cloud Storage to Unsorted folder
- The uploaded screenshot will be opened in the default browser
- Link on the screenshot will be automatically added to a clipboard
💬 Now you can paste the link to any chat, email, or document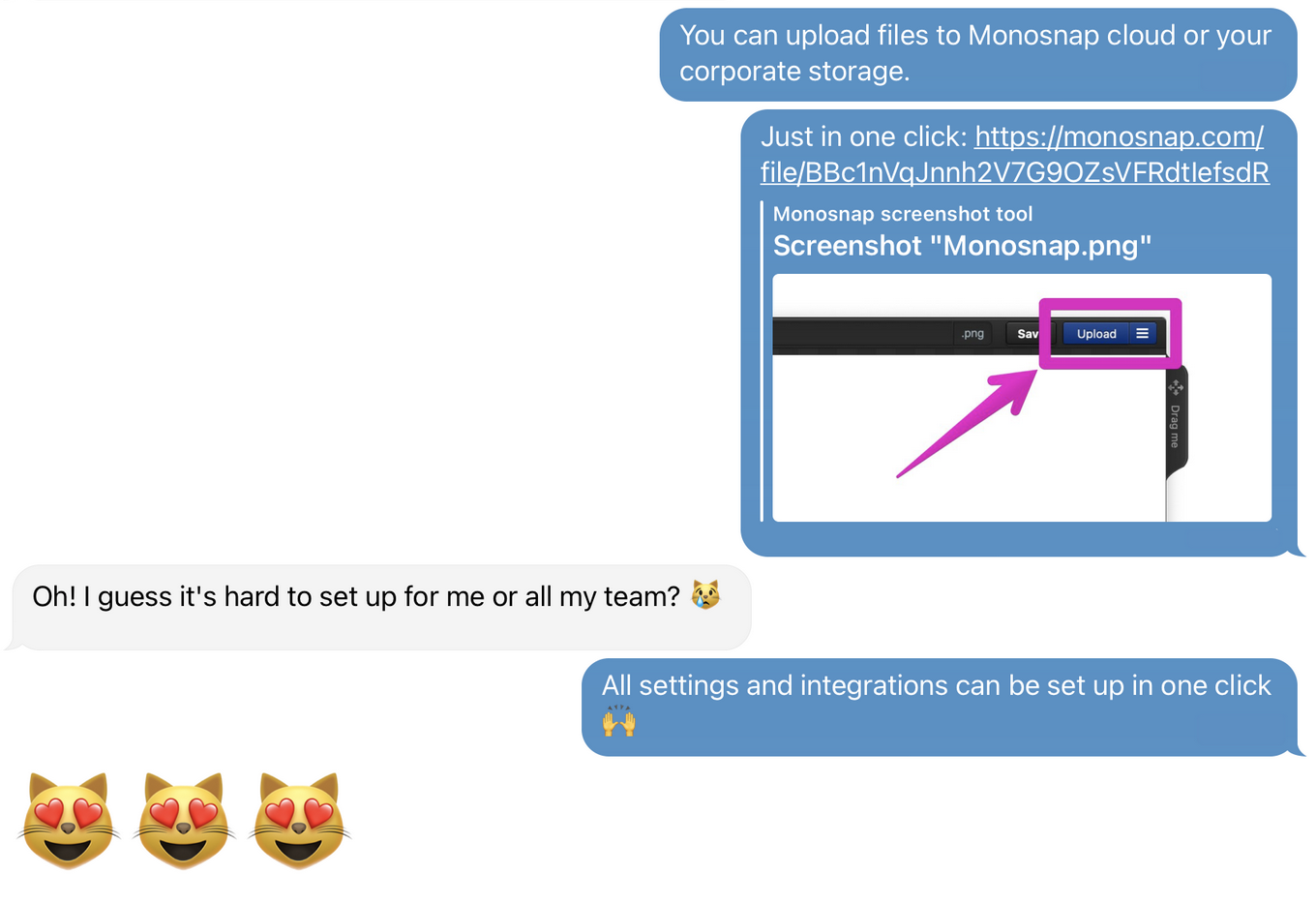 By default, all screenshots are added to the clipboard and opened in the Monosnap editor.
In the Monosnap editor, you can:
1️⃣ Add annotations and blur
2️⃣ Edit screenshot
3️⃣ Copy to the clipboard
4️⃣ Save
5️⃣ Upload to the Monosnap cloud storage or other cloud services as your corporate cloud storage
What next?
📚 Learn more about taking screenshots with Monosnap for macOS and Windows
______________________
📥 Download Monosnap
💭 Contact sales to learn more about seamless integrations and security features
✉️ Questions, comments, suggestions? Contact us: support@monosnap.com