Monosnap is a secure collaboration service where people can work together, simplify communication with less text, and not waste time and data if someone forgets to take notes on meetings. Be more clear with annotated screenshots. Not enough? Stay in touch with the help of short videos or GIFs.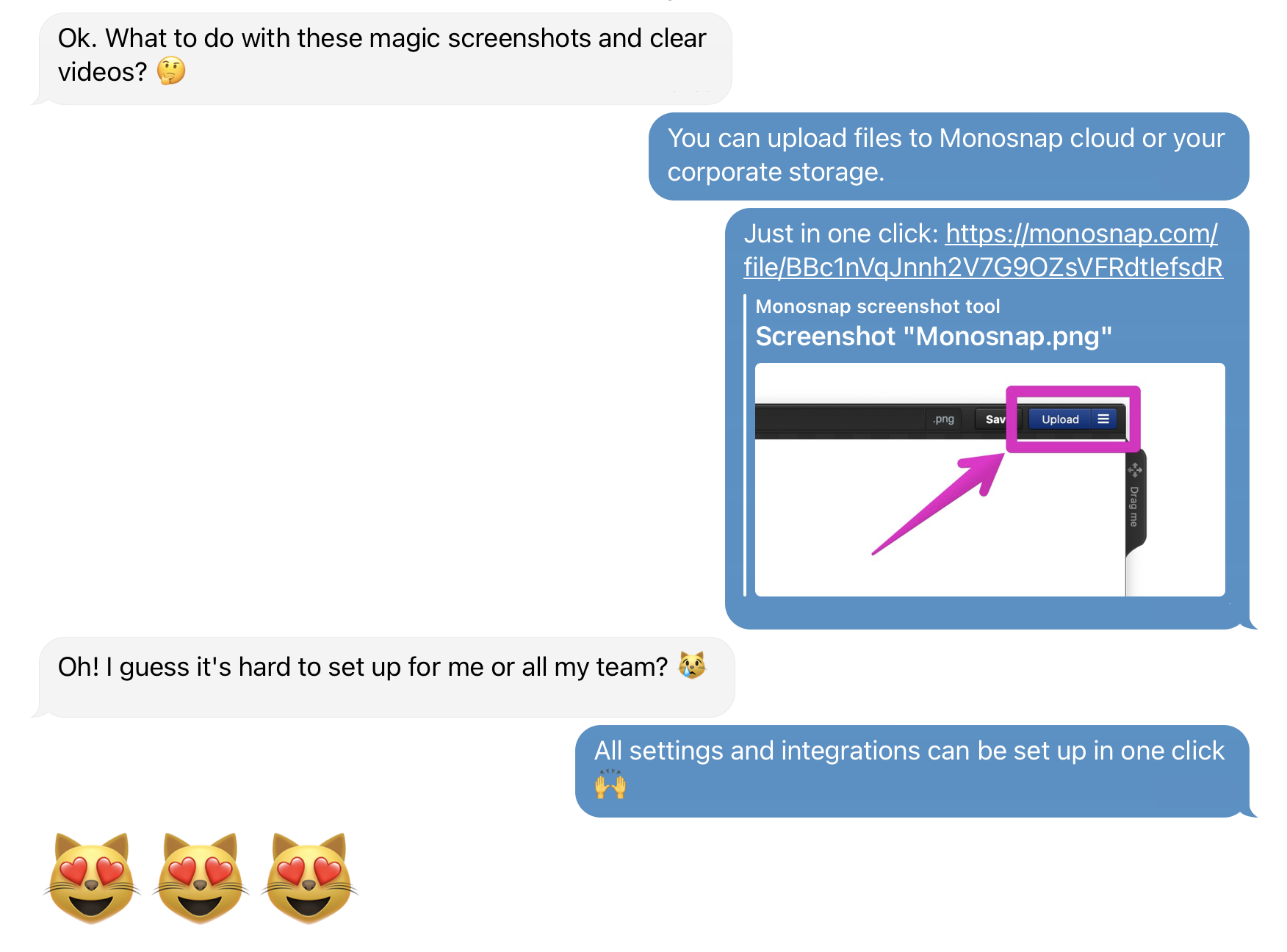 💭 Contact sales to learn more about seamless integrations and security features

What next?
To start boosting your productivity now, check out the guide: How to take your first screenshot?
______________________
📥 Download Monosnap
💭 Contact sales to learn more about seamless integrations and security features
✉️ Questions, comments, suggestions? Contact us: support@monosnap.com