A Monosnap team account is available on a Commercial Plan:
One Monosnap license is for one user.
The team owner can invite and accept new members and remove members from the team. Learn more...
Each member will receive separate storage 10, 50, 100, or 250 GB in Monosnap Storage and full access to Monosnap applications for macOS and OS Windows.
All members will have access to all external cloud services.

Need more options? We'll provide the best-customized solution with secure integrations and extended team management tools for your company. Contact us 📧

In the Admin Center, you can increase the number of licenses for your Monosnap team:
1️⃣ Log in using a Monosnap team owner account
2️⃣ Go to Storage > Admin Center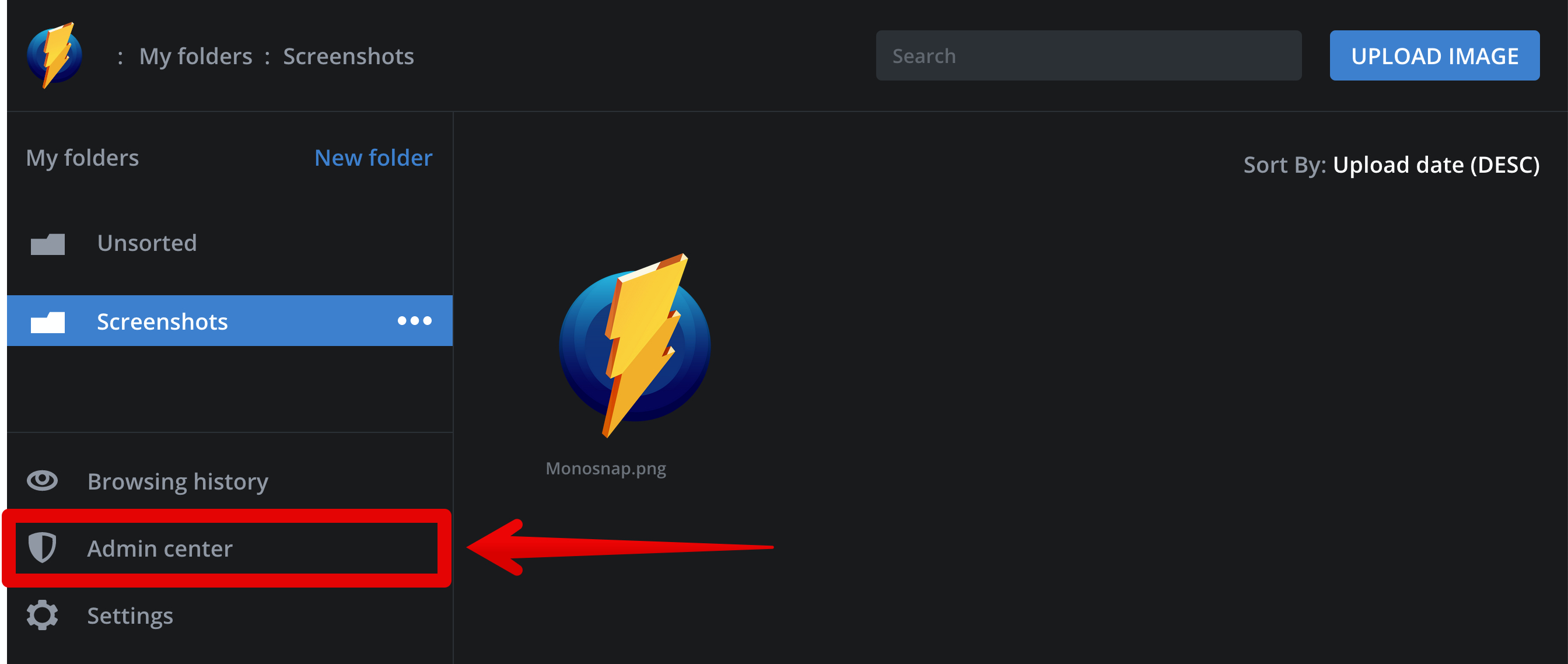 3️⃣ In the Admin Center, select the Subscription section
4️⃣ Increase Number of members slots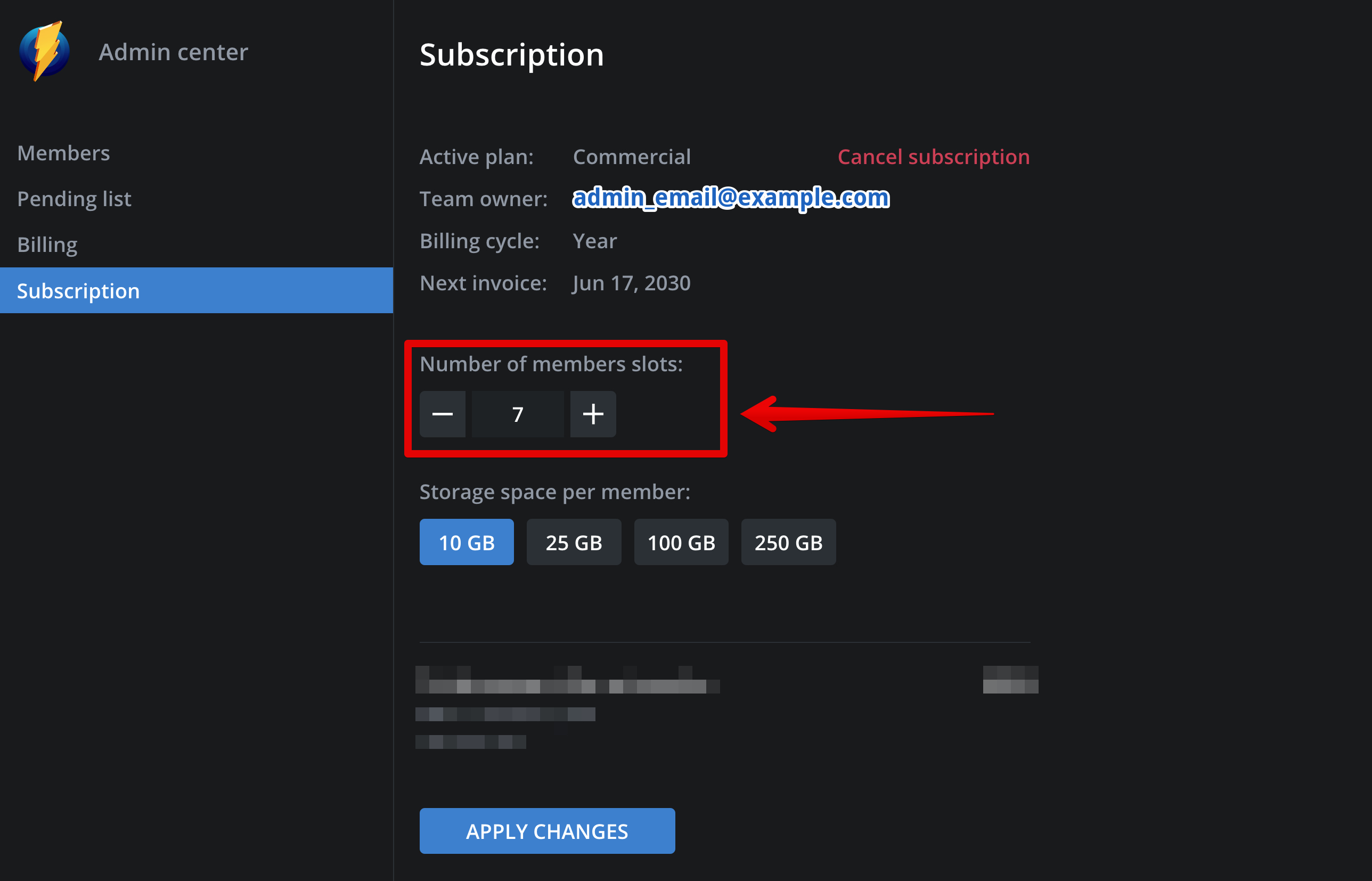 5️⃣ Select Apply changes button to approve and finish

_________________________________________________________________________________
📥 Download Monosnap
💭 Contact sales to get more information about seamless integration and security features
✉️ Questions, comments, concerns? Contact us: support@monosnap.com
💡 Suggest and upvote for your favorite features here