To get a link on a screenshot or video file, you need to upload a file to the cloud storage. Let's see a simple step by step guide with Monosnap Cloud Storage:
1️⃣ Create a Monosnap account to use Monosnap Cloud Storage. How to create a Monosnap account?
2️⃣ Launch Monosnap app.

3️⃣ Go to Monosnap's Preferences/Settings > Account > Monosnap.

4️⃣ Log in to Monosnap account.

5️⃣ Take a screenshot.

6️⃣ In the Monosnap editor, press the Upload button.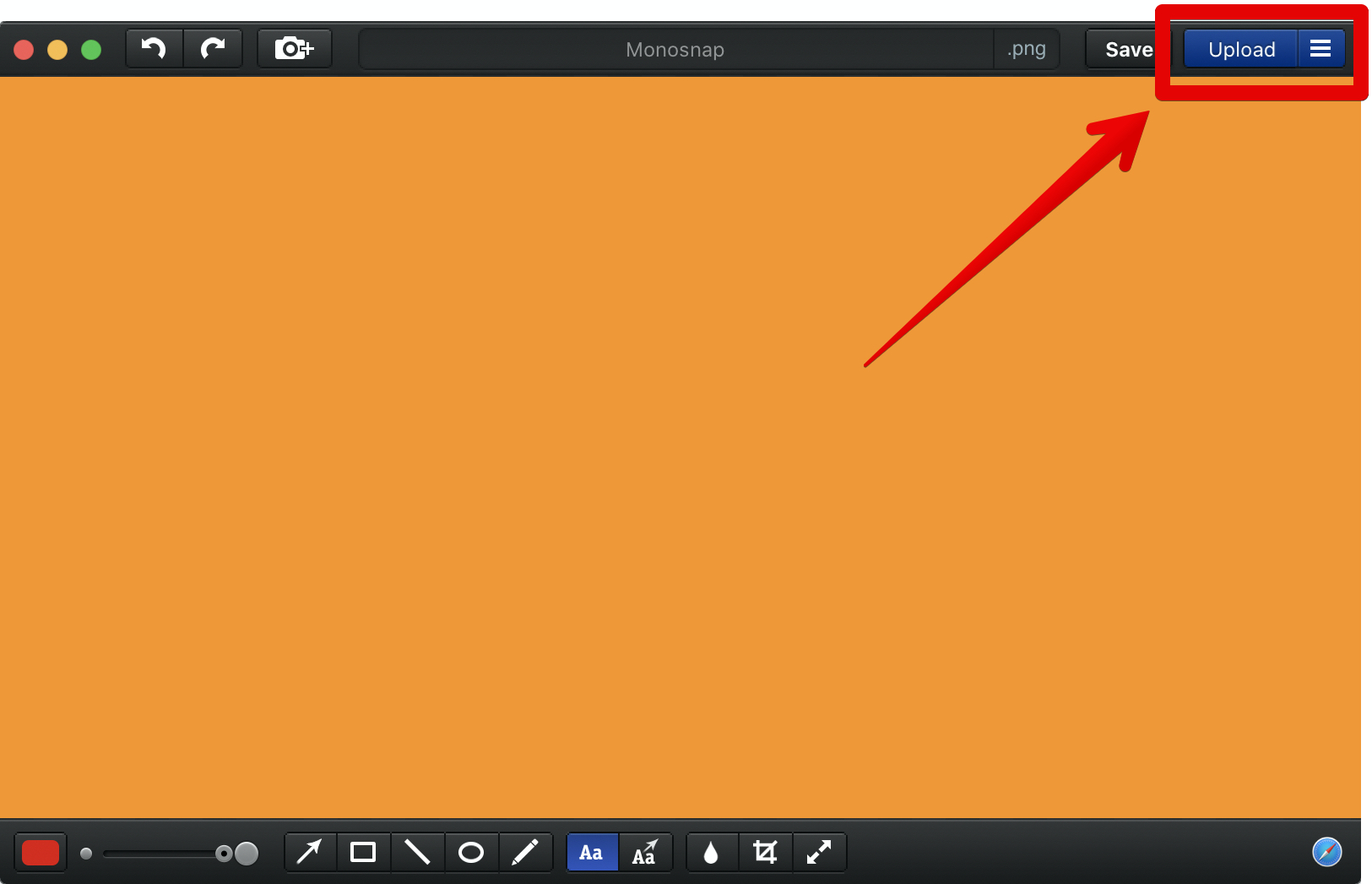 After uploading, Monosnap adds a link to the clipboard and opens the uploaded file in the default browser.

In this way, you can upload files from Monosnap to other services and cloud storages.
_________________________________________________________________________________
📥 Download Monosnap
💭 Contact sales to get more information about seamless integration and security features
✉️ Questions, comments, concerns? Contact us: support@monosnap.com
💡 Suggest and upvote for your favorite features here