Why do I need a Monosnap account?
You have an access to Monosnap Cloud Storage with Monosnap account. Cloud storage gives the ability to share and access files remotely without access to local storage or a specified device, and much more:
☁️ Access to your screenshots, videos, and other files at any time from any device.
↗️ Share files in one click with anyone, anywhere.
🖍 Resnap images. Resnap feature allows to open, edit, and annotate the image directly in the Monosnap editor from the browser.
🔗 Get tiny URLs for socials or block tiny URLs for security reasons.
📁 Organize your files with folders.
🔍 Use smart search by file name or extension.
How to create a Monosnap account?
1️⃣ Go to the Monosnap website
2️⃣ Fill in your credentials or use another service
3️⃣ Click the Create account button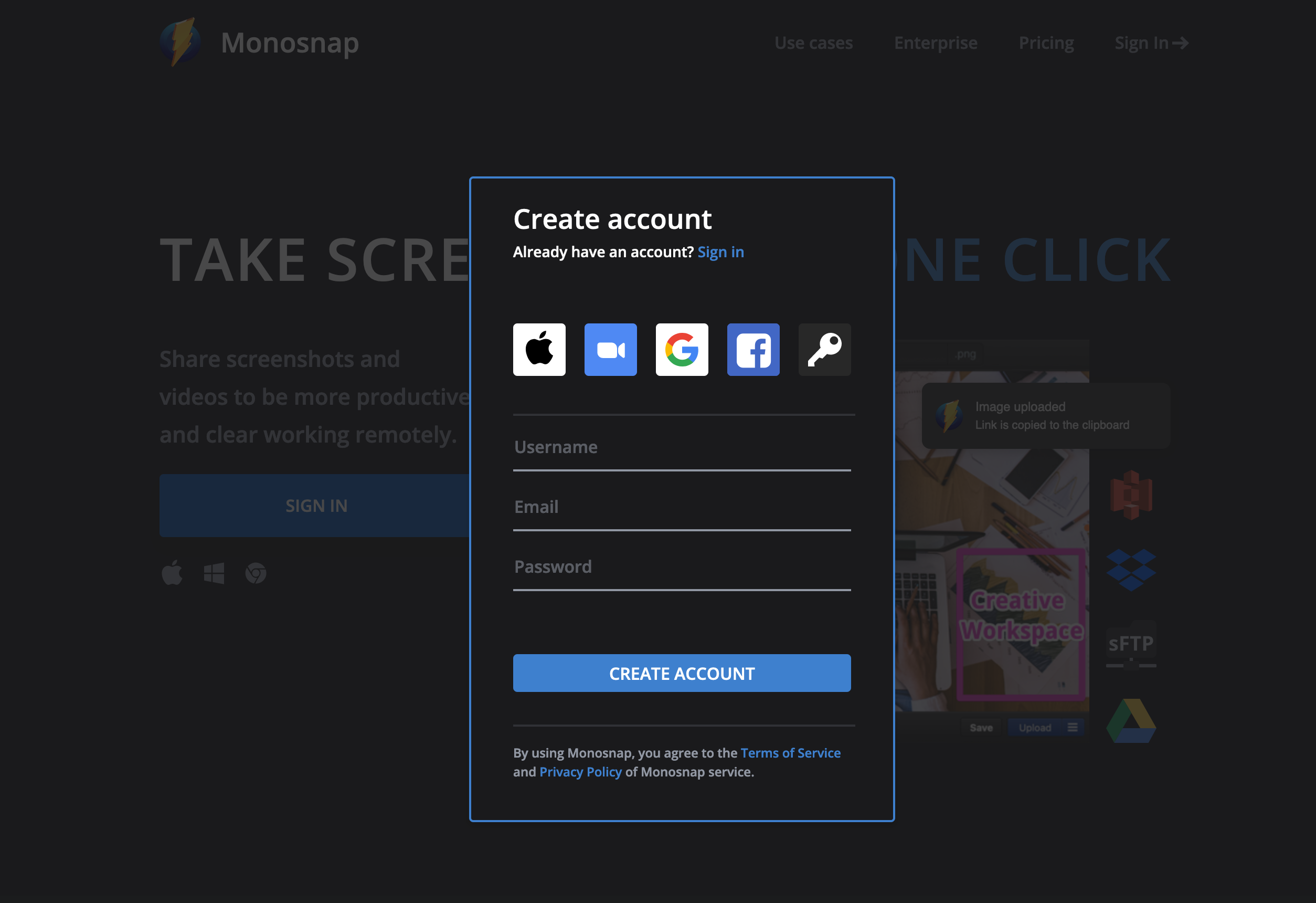 4️⃣ If you sign up with email check your Inbox to confirm your email
5️⃣ Log in to your Monosnap account in the Monosnap application or at the website
Related article: How to create a Monosnap team account?
______________________
📥 Download Monosnap
💭 Contact sales to learn more about seamless integrations and security features
✉️ Questions, comments, suggestions? Contact us: support@monosnap.com