After Monosnap launch, you can see a small square with the Monosnap logo in the Desktop's right bottom corner. It's Dropzone.

Dropzone allows to:
1️⃣ Open Monosnap's main menu by click on it.
2️⃣ Upload file to cloud storage or open a file with drag & drop.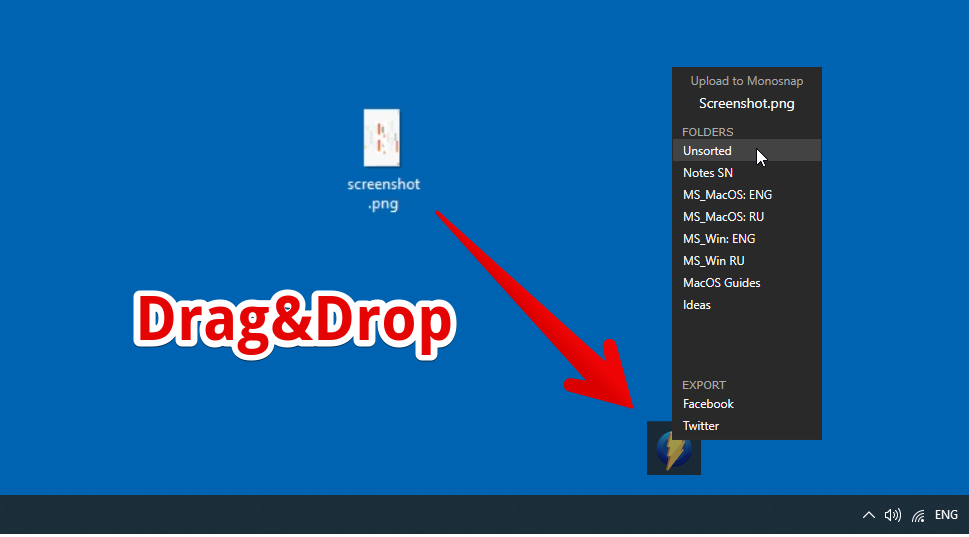 If you prefer using hotkeys or Monosnap's icon in the tray. You can hide or show Dropzone with a default hotkey Ctrl+Alt+F or an option on the main menu.
In the Settings > Hotkeys, you can set up a custom hotkey to hide or show Dropzone.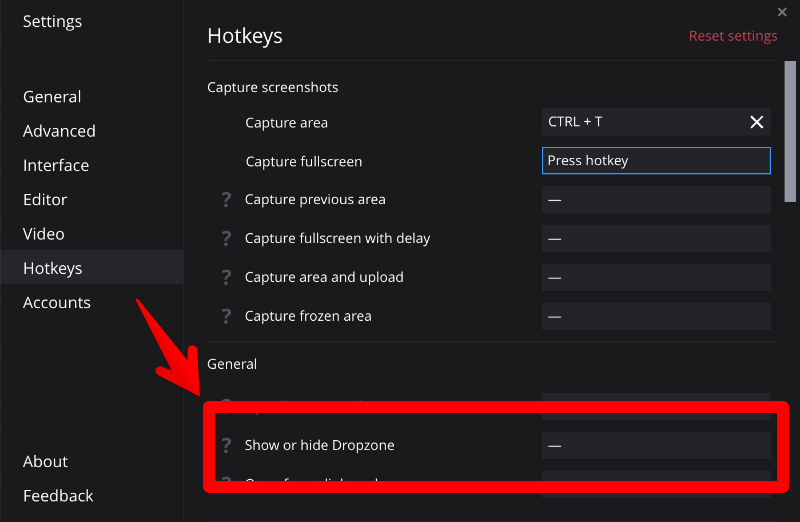 _______________________
📥 Download Monosnap
💭 Contact sales to get more information about seamless integration and security features
✉️ Questions, comments, concerns? Contact us: support@monosnap.com